ASTPAI "Burden Calls" Artwork
Graphic Design, Illustration & Typography for 
ASTPAI
 | 2014
After i did my bachelor project revolving around their last record, late last year the great dudes from
ASTPAI
asked me to do the artwork for their new record "Burden Calls." Since i really love their music and the way they do it, i was really stoked. This is
ASTPAI's
first concept album and the record "
tells a story about self doubt, fear and misery, but also about the ongoing quest to find hope and love for all the right things in this world. on one hand, it is just a collection of thoughts and dialogues in the life of a fictional character. on the other hand, it is pure self reflection." – Zock 

The artwork centers on the fictional character from the record. The illustrations werde drawn by hand and scanned. Then the face was distorted digitally, printed, drawn by hand again and finally got scanned again.
Since i also was asked to create a new band logo, i decided to also create a custom typeface for the record.
I figured a dirty brush-font would work great, so "Brushtpai" was created. But because of all the detail in the dry brush strokes, it had around 30.000 anchors per glyph, which could kill even the most powerful computers. I then created "Brushtpai Simple" with way less detail, so the band and labels could use the typeface too.
The record is vailable on Vinyl/CD starting 22/08/14 from 
Jump Start Records
(USA/Canada) & 
Asscard Records
(Europe) and on Tape from
Laserlife Records
.
You can find the merch at shows and at 
ASTPAI's website
.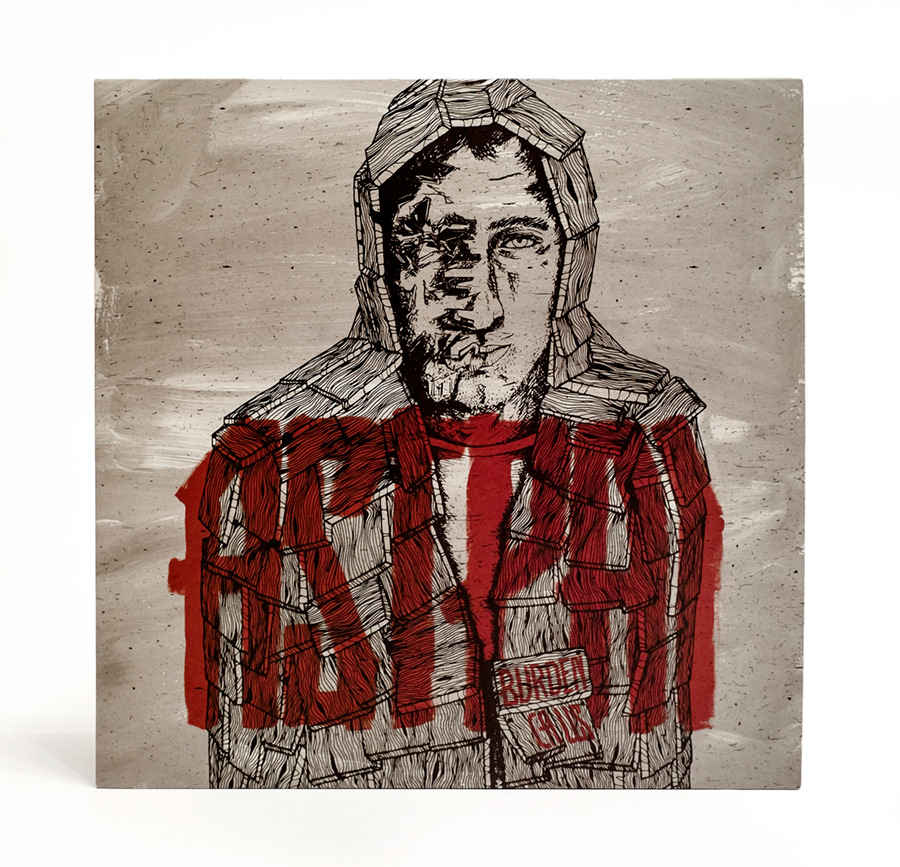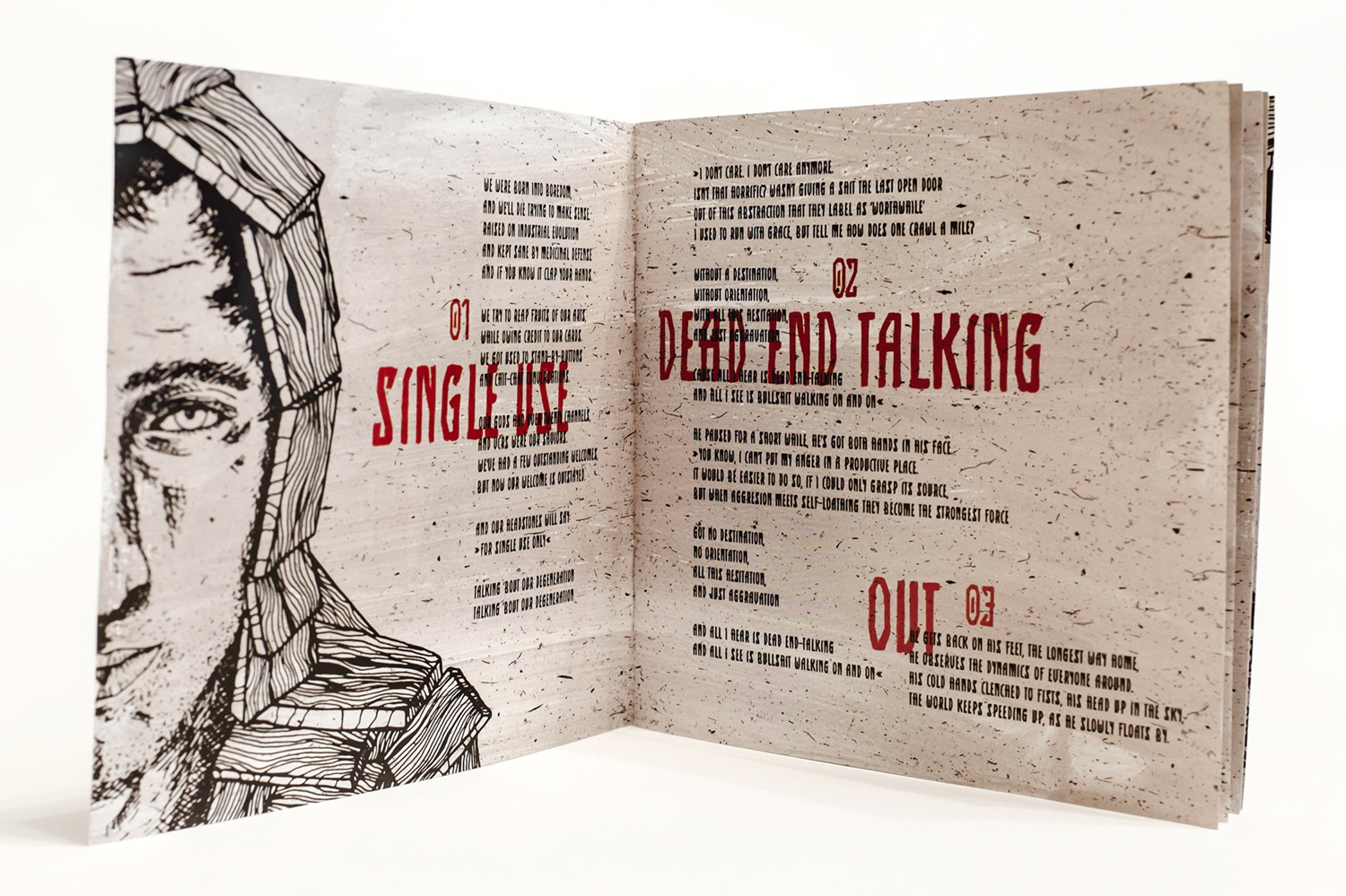 The Brushtpai typeface has capitals, numbers and some punctuation. Contextual alternates for some letters like a, i, h are available via open type.